Αgroagia.gr by the Municipality of Agia
For the promotion-sale of the products produced in the area - free eshop for each producer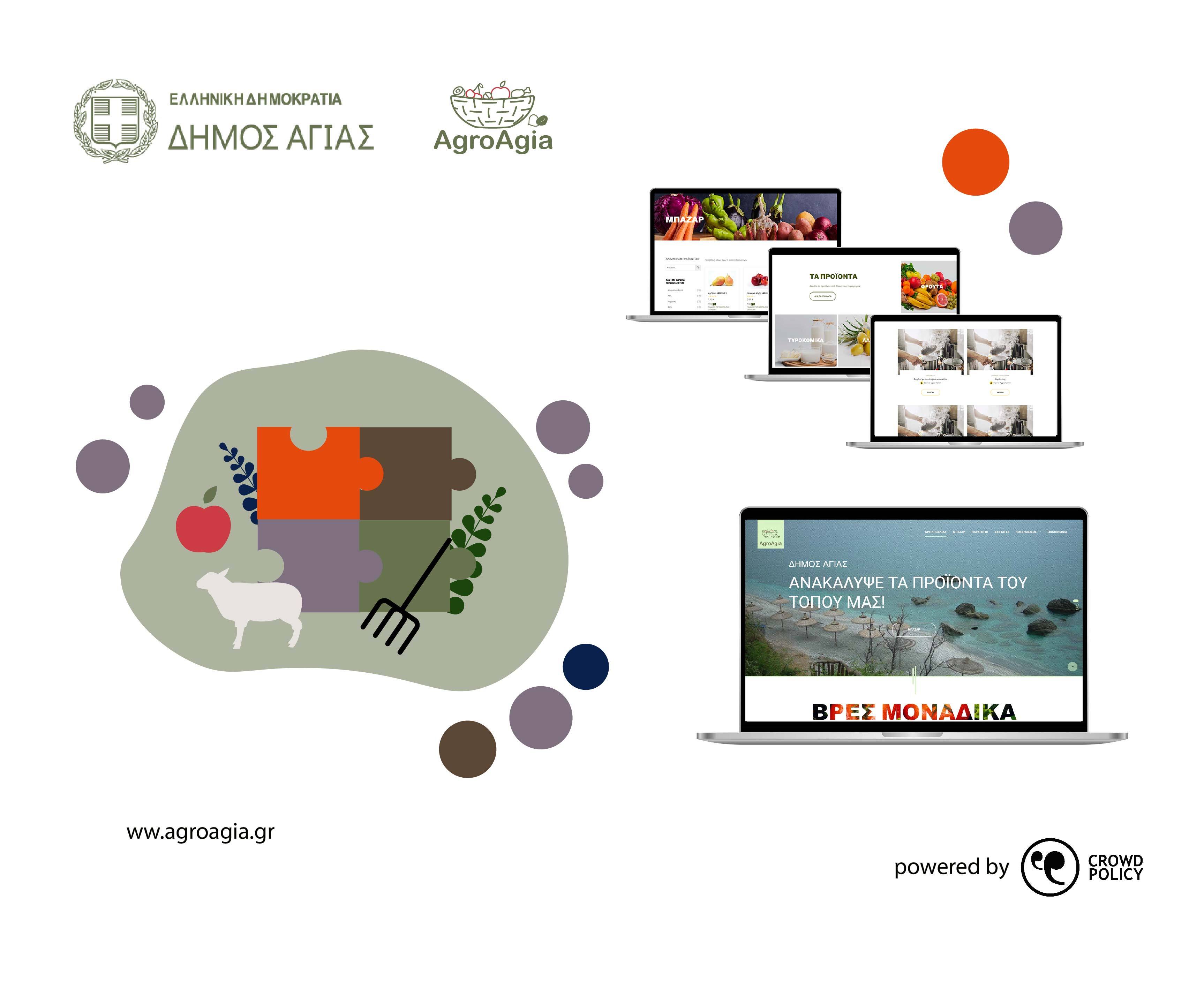 The Municipality of Agia is pioneering by utilizing digital technologies for the benefit of the primary sector and producers in general. In particular, it launched a digital platform to support the agri-food sector, while providing a free eshop for each producer.

The main features of the agroagia.gr platform are the following:



e-profile for each producer
Promotion of products and direct relationship with consumers
Promotion of the digital platform through the actions of the Municipality and on the initiative of local bodies and the producers themselves
Easy order receiving
Publication of articles on agri-food, gastronomy such as traditional recipes, and good practices etc
Creating a basket - adding products to a customer wish list
The full version of the platform will support wholesale orders
Gradual access to educational content on new technologies in the agri-food sector for our producers



A strategic partner in matters of digital strategy and innovation of the Municipality is the Greek technology and innovation company Crowdpolicy (www.crowdpolicy.com), which has been distinguished through international and domestic collaborations with Municipalities and Regions, the Central Government, the banking sector and large-scale entrepreneurship and innovation promotion actions.